It's been a long time since I've done a post and I owe you one. If it wasn't for Kathe Frahm's "Seattle Seahawks and Old Women" pieces (scroll down and read them, please) nothing new would be up here.
Kathe got right to work after the Super Bowl expressing her feelings about the loss. I could scarcely handle my emotions about it and clammed up.
But let's settle this. About the interception. Certainly running the ball with Marshawn Lynch was the highest percentage choice, but everyone new that was coming. I'm okay with attempting a pass to surprise the Patriots. On second down with one timeout, you can run or throw. If you run on second down and are stopped, you use the time out and then have to pass or risk running out of time.
I'm not okay with throwing an inside slant. Risky move. You need to throw something that either a Seahawk catches or it goes out of bounds. A fade to the corner or something high in the back of the end zone. Preferably with a run fake and a roll out so Russell Wilson has the choice to run. Too many things can go wrong with a pass in the middle of the field. Something did go wrong.
Anyway, I can't change that. Still a good team with a bright future that was a couple feet away from winning the Super Bowl.
Now about my blogging. It's not that I haven't been writing. I just haven't been writing here. I've been busy with Bright Hub and Writer Access. Through WA I connected with a person building a website about electric and hybrid cars. I've done a lot of work for that site and have become passionate about the subject.
Check out work by me and others at Best Green Cars.
I have become pleasantly surprised that the electric car future is actually getting brighter. Sure, powerful and greedy forces are still pushing gasoline like crack. Yet great green vehicles are on the horizon.
Hate to wait? Build your own. While BGC is primarily about new and future vehicles, I have been trying to shine a light on the fascinating world of EV conversions. A number of creative and ingenious people are gutting gasoline cars and installing electric power-trains.
I hunted down some interesting cars and people, primarily through EVAlbum.com, and received a strong response. Maybe too strong. I was hoping for one interview and ended up with several. Now I'm hoping to get the green light to put them all on the site, but it isn't up to me.
A couple profiles of converters are on their way to BGC already. I'm not sure exactly when, but I'll let you know. Because good people took the time to answer my questions and share their stories, I'm going to mention them here and now.
Ben Nelson's Electro Metro
Ben took a $500 Geo Metro, removed the internal combustion parts and sold them for $550. Then he installed a forklift motor and a dozen batteries. It ain't fancy, but for less than $1500 it gets him down the road with zero emissions.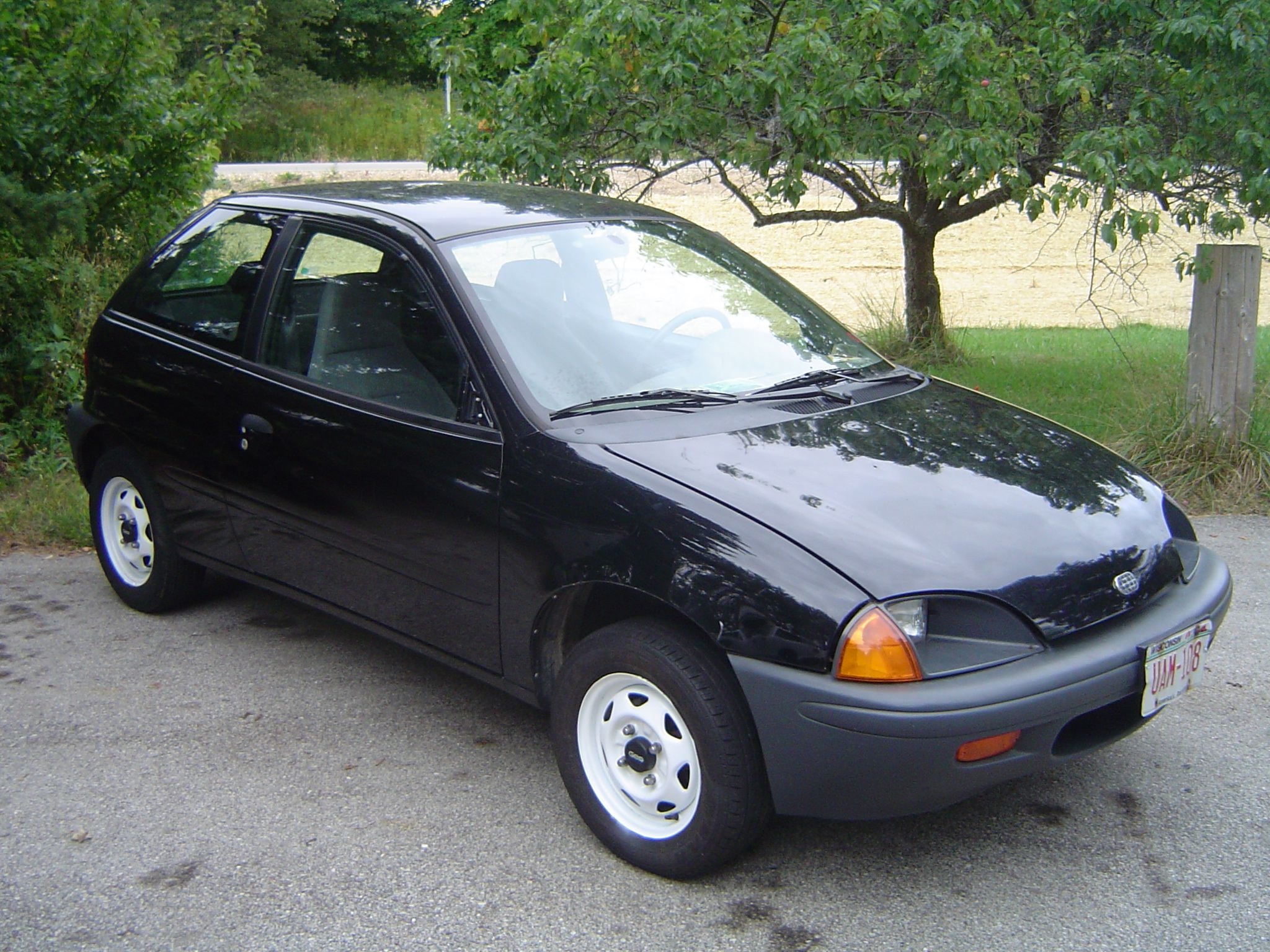 Photo by Benjamin Nelson
EV-Concepts
S. Monte Kase has been disemboweling and electrifying gas-powered cars since the seventies, despite everything the government, oil companies and auto makers can do to stop him.
Photo by EV-Concepts
Randy bought a previously converted Pontiac Fiero. He has done repairs, upgrades and very technical interior work to make it better than any Fiero ever was.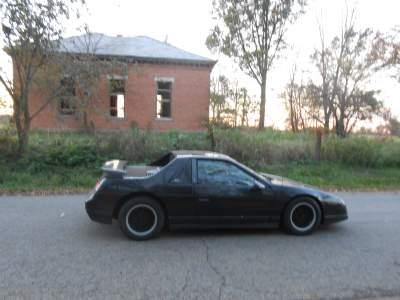 Courtesy of cztree.blogspot.com
This Frenchman has built is own electric vehicle completely from scratch. It looks like nothing on the road. It's an amazing project.
To compete in the 24 Hours of LeMons (a wacky event for cars costing $500 or less) John converted this Datsun convertible to electricity. He is one of the only EVs to ever race in this series.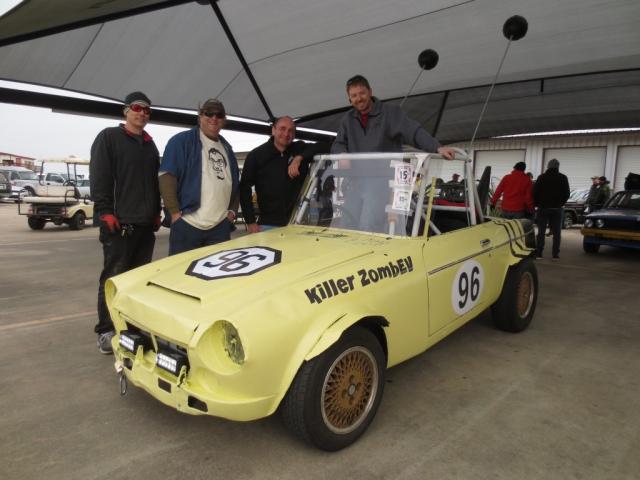 Dietrich has converted a Scirocco and built a very detailed blog about what he has learned. To build your own EV, you have to do a lot of learning. Start by learning German.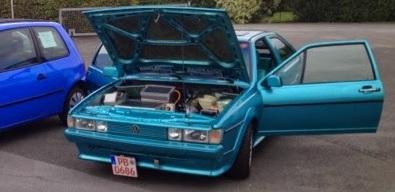 What I've learned about EV conversions is that the resulting machine is simpler than what it was before. It takes some study and some tinkering, but you can do it. It can be street legal.
I don't have the time to do it, but I could if I wanted to. If my eldest son was older, we'd be building his first car. He's certainly smart enough to do it and I have a wrench. We'd make a great team.
More on my feelings about green cars coming soon. Until then, investigate
Best Green Cars
. The man behind the site is passionate, honest and deserves some support.