I own too many cigars. I see deals all the time but can't justify buying them just because they're cheap. My humidor can't hold them and I only smoke about two a week these days. What I can do, however, is tip you off to the sales so they can make you happy.
A year and a half ago I started working at Legends of Fire at the Northern Quest Casino in Airway Heights, Washington. The six months I worked there taught me a lot. I still have a passion for carefully grown, aged, selected and hand-rolled tobacco. But I'm a cheapskate.
I've learned how to hunt the internet for good deals. Trouble is, it's tricky buying cigars you can't touch or smell. I'd never pay top dollar for a stick I can't pick out of a humidor myself. But I know what I like and if I can get some for under $3 each from a brand I recognize, I'll take that bargain.
I'm an oscuro and maduro guy. That means I like them dark, inky, leathery, earthy and peppery. Not too spicy but with a hint of black peppercorn to compliment the beefiness. I have some brands I know well and some I trust to make good stuff. Other labels I know I don't like or just won't risk good money on.
So it pays to be patient. If you have some smokes in your box and don't need more tomorrow, you can make a hobby out of looking through sites for cigars you like at good prices. Easier yet if you get on their mailing list and let them send you info on specials.
I've decided to save you some trouble and routinely post deals as I find them. I'll be sticking to smokes I'd like to buy. Maybe I'll grab some myself, but as I said, I find more deals than I can take advantage of.
Here's the birth of The Oscuro Corner. A section of my blog dedicated to finding great dark, rich cigars at 3 bucks or less a piece. Today's deals are:
10 La Gloria Cubana Serie N JSB 5.5"x54 plus 10 capacity Herfador for $36.99 from Cigars International. Absolutely one of my favorite cigars at a favorite size. If you don't have a travel case, you need one. This one's big enough to take to the poker game or on vacation or wherever. Airtight and waterproof. Bulletproof if they're small bullets.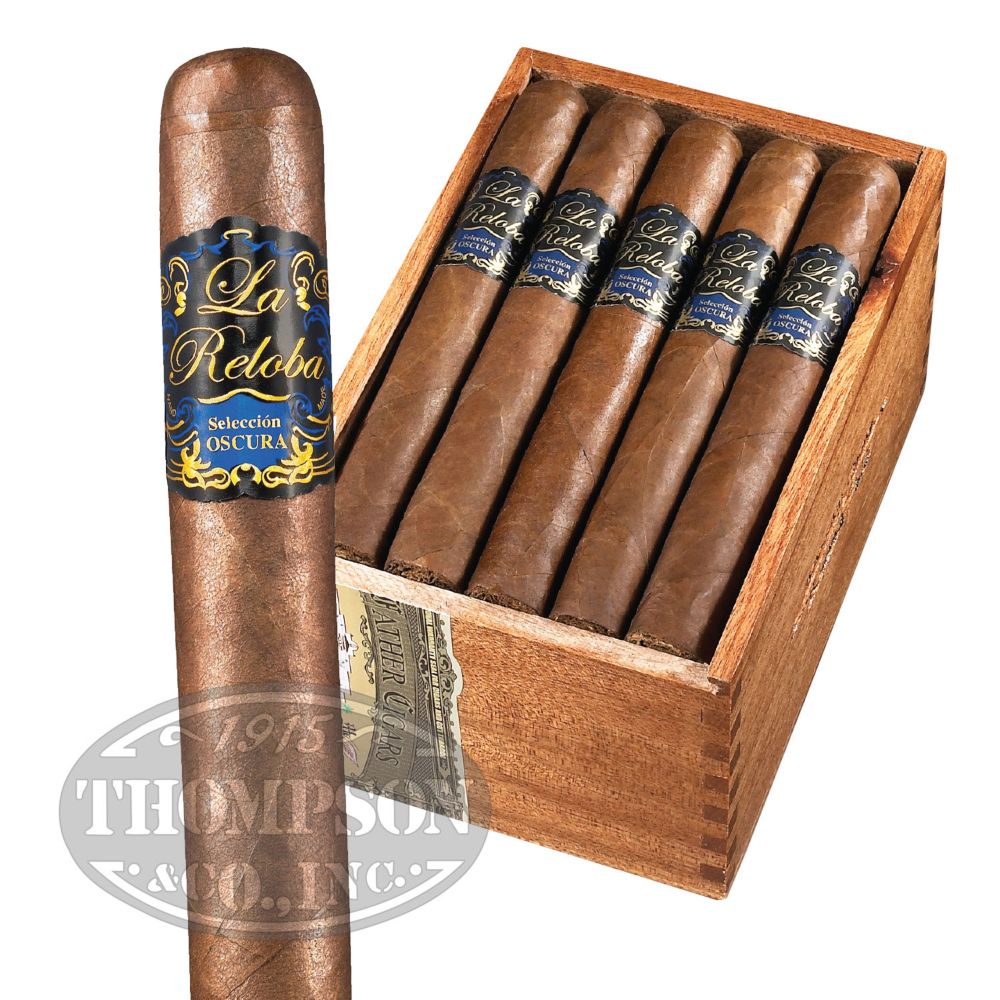 20 La Reloba Seleccion Robusto Oscuro 5"x50 plus 3 pack bonus for $64 from Thompson Cigar.
Use a coupon code to get 10% off and free shipping: http://www.retailmenot.com/view/thompsoncigar.com?c=5412670
This coupon is always available, making Thompson one of my favorites. I hate paying for shipping.
More Cowbell Sampler II from Cigars International. 12 cigars for $25. 2 each of 6 different types. 3 of them I've had and like a lot, including the La Gloria Cubana Wavell Maduro. The other 3 look proper. Samplers are a great way to find new favorites, especially at this price. Use this coupon code to get an 8 cigar sampler and a 5 capacity Herfador. As I said, you need a travel case.
More to come from The Oscuro Corner. Major rebuild coming to this site the day after the Super Bowl.